TriStar Bank, Named Among the Top Extraordinary Banks in the USA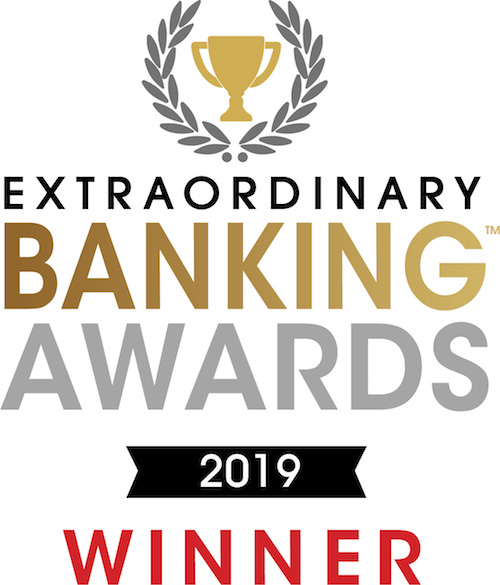 Dickson, TN September 17, 2019 – TriStar Bank, a locally owned community bank, was just named among the top extraordinary banks in the United States by The Institute for Extraordinary Banking™
TriStar Bank was recognized with the Institute's Banky™ Award for its commitment to strong community banking. This recognition is given to top community banks across the country to help people find the best banks in their communities.
President and CEO, Ted Williams stated, "This recognition is a statement about the hard work of our entire team. Our bankers have stepped up and learned new and better habits to serve our clients in a professional and caring way. Our team is dedicated to building strong relationships with our clients, while providing tremendous value to the quality of life in the communities we serve. Our greatest asset is our team, and our board has invested in our bankers to move each of us to a better place of serving and living. I am very proud to be a part of this team and witness their desire to serve our communities. We are appreciative of the acknowledgment of our progress."
The Extraordinary Banking™ Awards highlight the vital, yet often overlooked, role that local community banks play in our economy. Without a vibrant local banking industry, our small businesses and families often lack the have-your-back support of a true community bank that makes communities really thrive.
The Extraordinary Banking™ Awards recognize the best of what community banks offer to our cities, towns, and nation: a true commitment to the success of the small businesses and local community they serve.
Roxanne Emmerich, Chair and Founder of The Institute for Extraordinary Banking, proclaimed during the awards ceremony: "Community banks are the backbone of America: They are what keeps a community thriving. When a community bank leaves a community, small businesses often struggle to stay, and jobs leave. Every robust community has a strong community bank that understands how to help that community thrive and grow."
TriStar Bank opened for business on January 1, 2000, and has grown into a well-capitalized, profitable bank with current assets of $304 million operation in three locations in Dickson County, one location in Williamson County, and one location in Maury County. Additional corporate information, online and mobile banking, and bill pay services are available at www.TriStar.Bank.